About Us
Family Owned and Operated Texas Feed Manufacturer and Distributor
About West Feeds, Inc.
Since 1989, our Texas feed mill has been a trusted, family-owned and operated manufacturer and distributor of high-quality animal and livestock feeds. We provide feeds for a complete range of animal producers and pet owners.
We take great personal pride in all that we do, from locally sourcing our grains to ensuring our highly trained, friendly staff can provide each customer and dealer with knowledgeable, one-on-one service to develop feeding programs that best meet their needs.
Our Management Team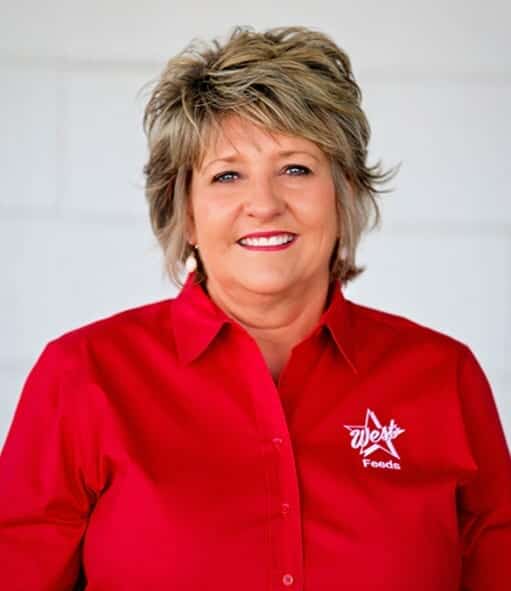 Richard Johnson
Nutritionist
Michelle Hutyra
Accounting Manager
Cindy Kalina
Retail Manager
Callie Poteet
Wholesale Manager
Jeremy Sprayberry
Sales Rep – North Region
936-554-5024
Jordan Hinckley
Sales Rep – South Region
512-738-1680