Bulk Feed
Minimize Feed Costs with Maximum Results for Your Livestock with Our Bulk Feed Services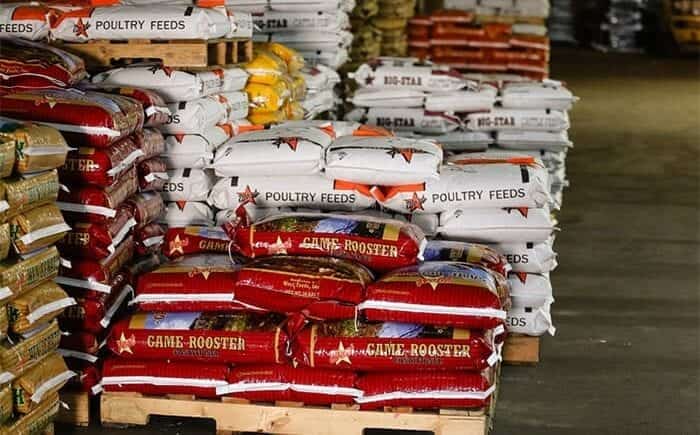 An Investment that Makes Sense
Buying feed in bulk or bagged by the ton cuts your expenses and saves time. Texans have relied on West Feeds for over 40 years to drive down costs and maximize productivity.
We offer two simple options to save you money if you choose to purchase your feed in bulk or by the ton.
Option 1: Bulk Feed Delivery
To save the most money (and make things as easy as possible), you can purchase select feeds in bulk, unbagged, and have it delivered straight to you. Bulk feed delivery is available when purchasing a minimum of 18–22 tons of bulk feed. (Minimum requirements are based on your location.)
With this service, our professional drivers deliver the feed directly to your location, safely and on your schedule. Our bulk feed delivery service is available in much of Texas, covering approximately a 250-mile radius from our Central Texas headquarters located in West, Texas.
To receive bulk feed deliveries, the roadway leading to your bulk storage tanks must be clear of overhead obstructions so our semi-truck and trailer can reach the tanks and turn around safely.
Option 2: Tonnage Pick Up in Bags
Alternatively, you can pick up your feed in bags by the ton at our manufacturing headquarters in West. You'll start saving money on every bag of feed after buying only 40 bags (one ton). The more you buy, the more you save as our tonnage discounts increase!
Simply contact us 4 to 7 days in advance to ensure feed availability and schedule a pick-up. For a small additional charge, we can shrink-wrap your feed on a pallet so it is secure in transport and protected from the weather.
Learn More
Please fill out the form below to contact us. One of our friendly and helpful team members will get back to you shortly.
All fields marked with an asterisk (*) are required.
West, Texas
Locally Owned & Operated
Since 1989
West, Texas
Business of the Year
West Chamber of Commerce
Readers' Choice
Top Friendly Feed Store
Waco Tribune-Herald