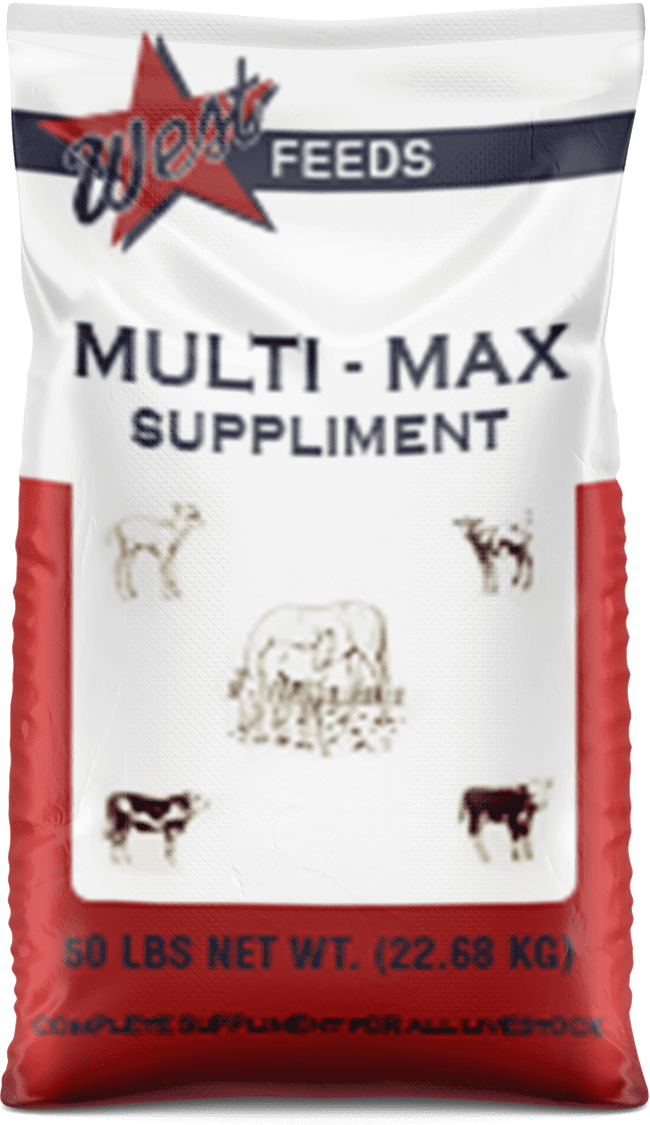 Multi-Max
A 3/16" pellet performance supplement with 28% protein and is made of soybean meal, wheat midds, corn, and rice bran. It is to be used as a top dress for other feeds to boost protein.
This performance supplement feed is formulated with chelated minerals, essential vitamins, and four strains of yeast culture as well as Amaferm®. Amaferm® is a precision-based prebiotic designed to enhance digestibility by amplifying the nutrient supply within for maximum performance.
It may be fed to any livestock except sheep.
Min. Crude Protein
28.00%