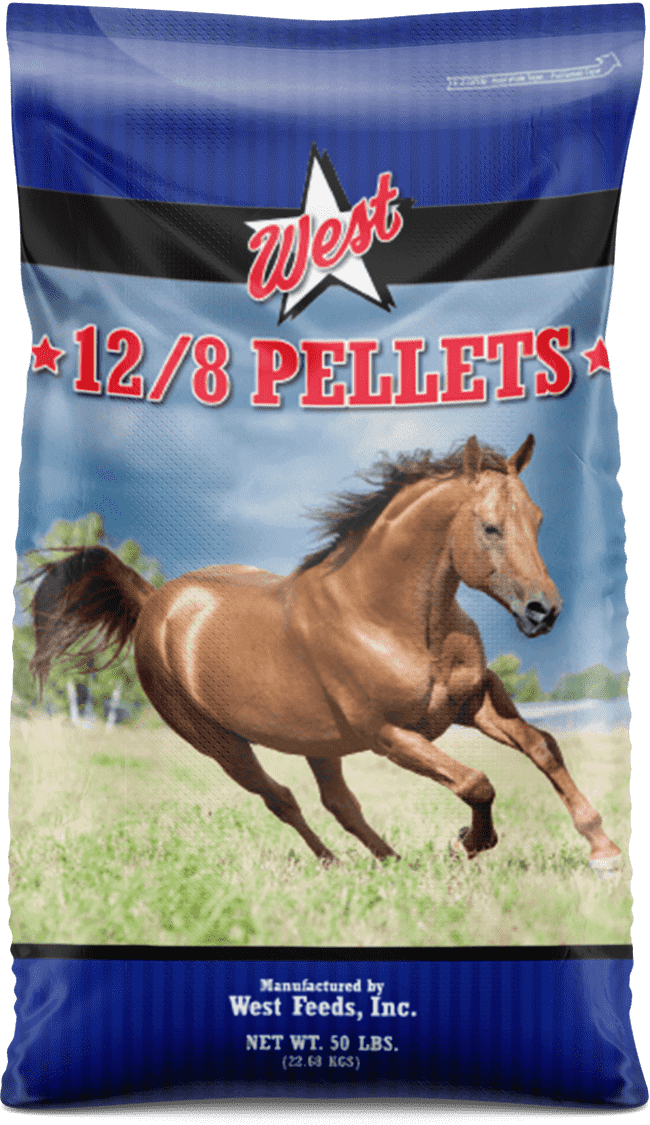 12/8 Horse Pellets
A high-energy pellet horse feed that has 12% protein. It is perfect for the active horse, especially for the barrel, cutting, or roping horse.
This feed is high in digestible energy provided by premium ingredients and added high-quality soybean oil. This feed gives your horse that "cool," long-lasting energy for a full day of activity.
Minerals are perfectly balanced using amino acid complexes, the most highly biodegradable chelated minerals available for your horses. Four different strains of yeast cultures are included in the formulation for improved gut health by improving the gut environment to grow beneficial bacteria and enzymes that improve digestion.
Min. Crude Protein
12.00%