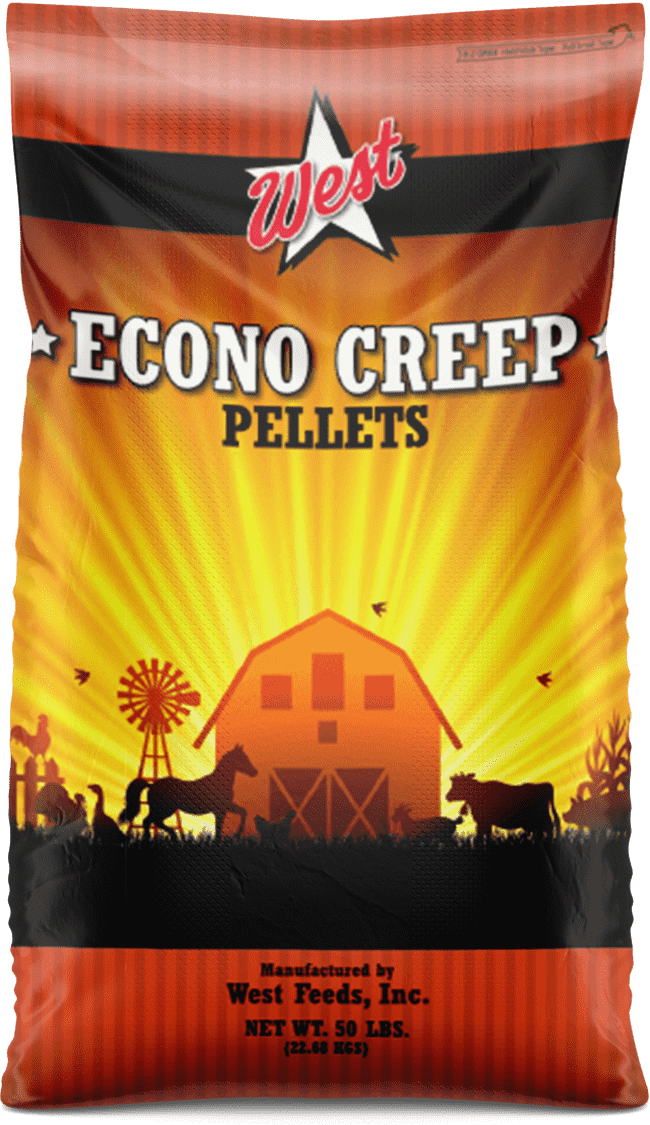 Econo Creep Pellets
A livestock feed available in 3/8″ and 3/16″ pellet sizes. It has 14% protein and is more of a maintenance feed, and while not high in energy, it does supply added protein, vitamins, and minerals to the diet.
This feed can be fed to cattle, horses, and goats on pasture—may also be fed to swine.
To learn how you can purchase this livestock feed in bulk or get tonnage bag discounts, please visit our Bulk Feed and Services page.
Min. Crude Protein
14.00%