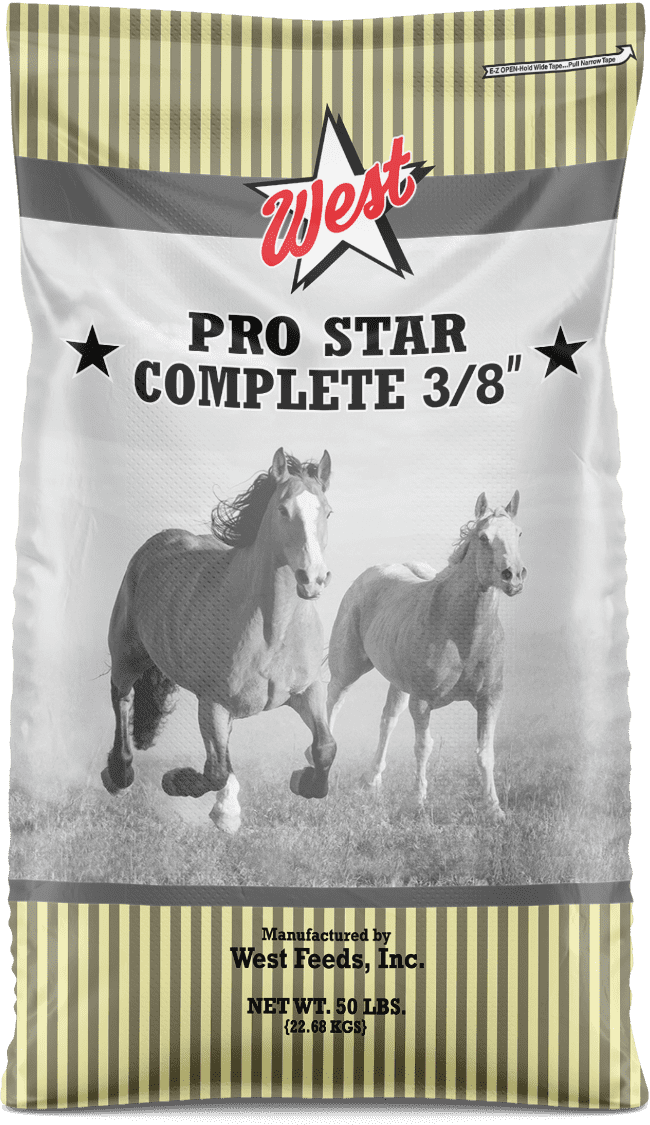 Pro Star Complete 3/8
This 3/8″ pelleted horse feed has 12% protein, a moderate level of starch, and high fiber for the maintenance of horses of all ages.
Crude fat is elevated to increase energy and organic chelated minerals are used to supply needed zinc, manganese, copper, and cobalt. The unique metabolites in Diamond V support robust digestive health by balancing gut microbiota and the immune system while optimizing gut morphology. The prebiotic activity of Original XPC™ helps nurture hindgut microbial populations, while the antioxidant activity improves immune function.
Research shows that improved digestive function and a balanced immune system benefit all classes, types, and life stages — resulting in healthy horses performing to their genetic potential.
Min. Crude Protein
12.00%