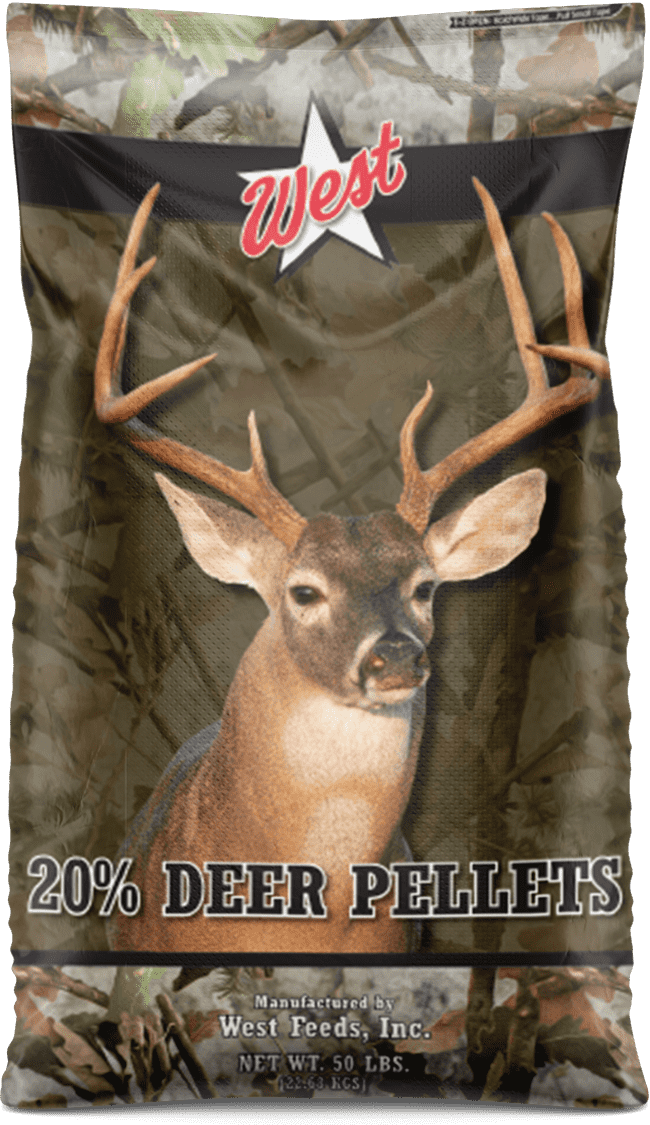 20% Deer Pellets
This 3/16" pellet deer feed has 20% protein and a vitamin and mineral package to help increase antler size and improve deer herd health.
For over 35 years, this proven deer protein has been a go-to for both penned and wild deer by many. It may be fed year-round and works well in both spin and gravity feeders.
To learn how you can purchase this deer protein feed in bulk or get tonnage bag discounts, please visit our Bulk Feed and Services page.
Min. Crude Protein
20.00%