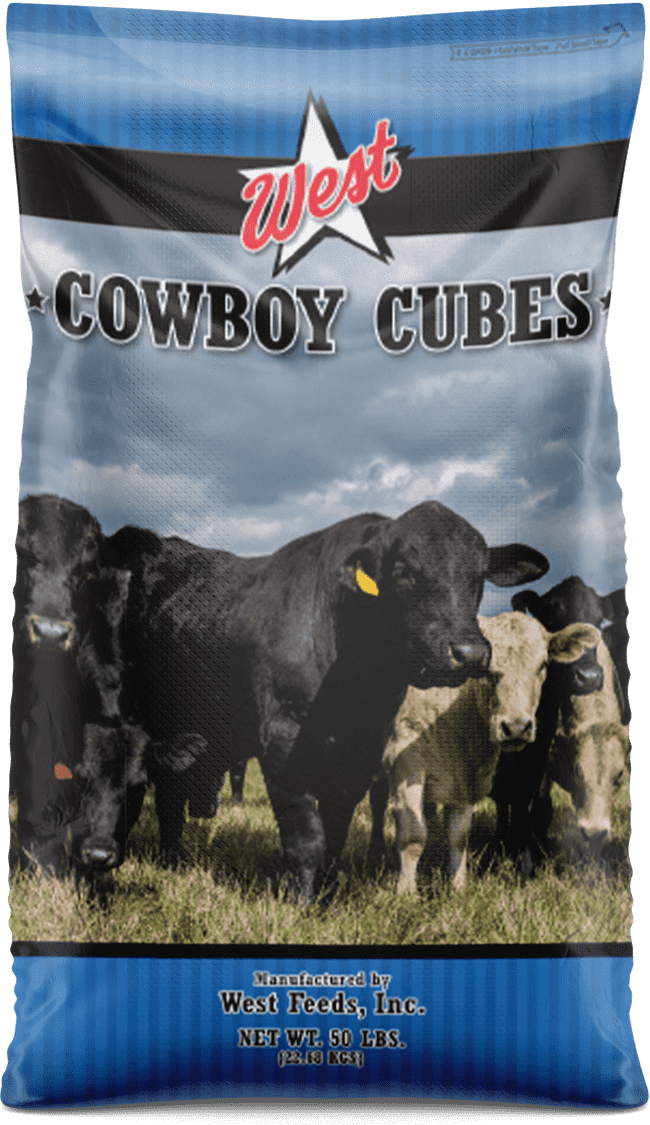 Cowboy 20% Cube 7/8″
This 7/8" cattle cube has 20% protein and is made primarily of cottonseed meal and wheat midds.
This cube is formulated to provide vital protein, minerals, vitamins, and energy in low-quality hay or grazing conditions for improved body condition and health.
To learn how you can purchase this cattle cube in bulk or get tonnage bag discounts, please visit our Bulk Feed and Services page.
Min. Crude Protein
20.00%