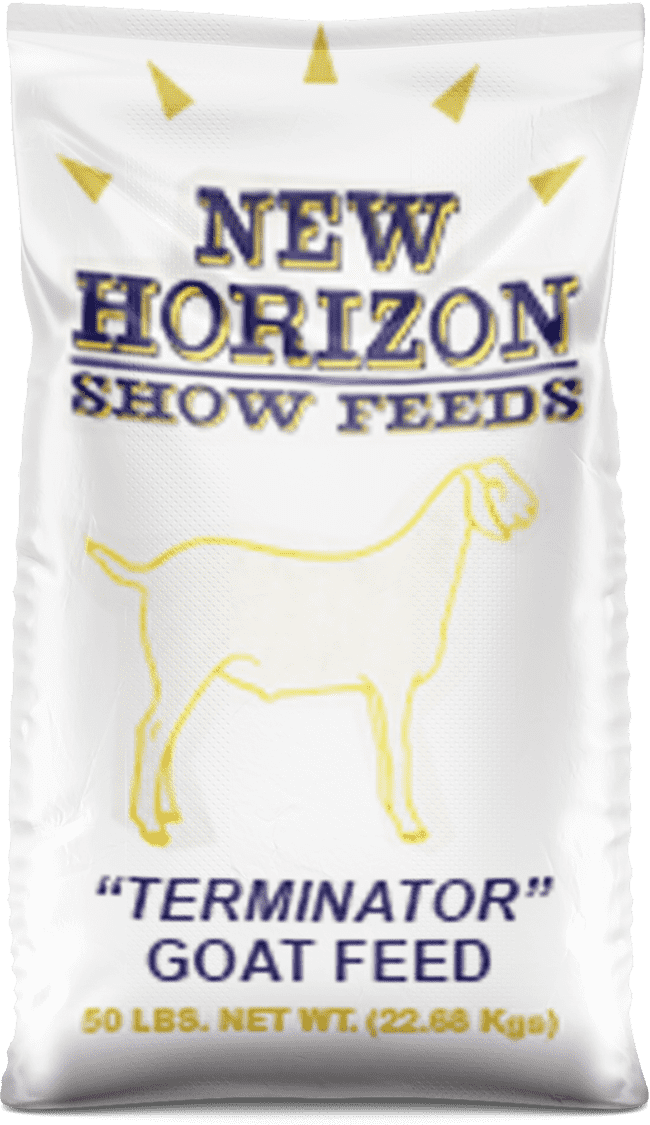 New Horizon Terminator
A 17% protein, pelleted feed for starting, growing, and finishing show goats. This goat feed contains the proper balance of nutrients in richly available forms to obtain optimum growth and muscle development.
Lysine is added to meet the highest standard of growth and muscle development. Yeast culture and aspergillus oryzae fermentation extract are added to promote rumen health and to aid in keeping goats on feed.
Min. Crude Protein
17.00%